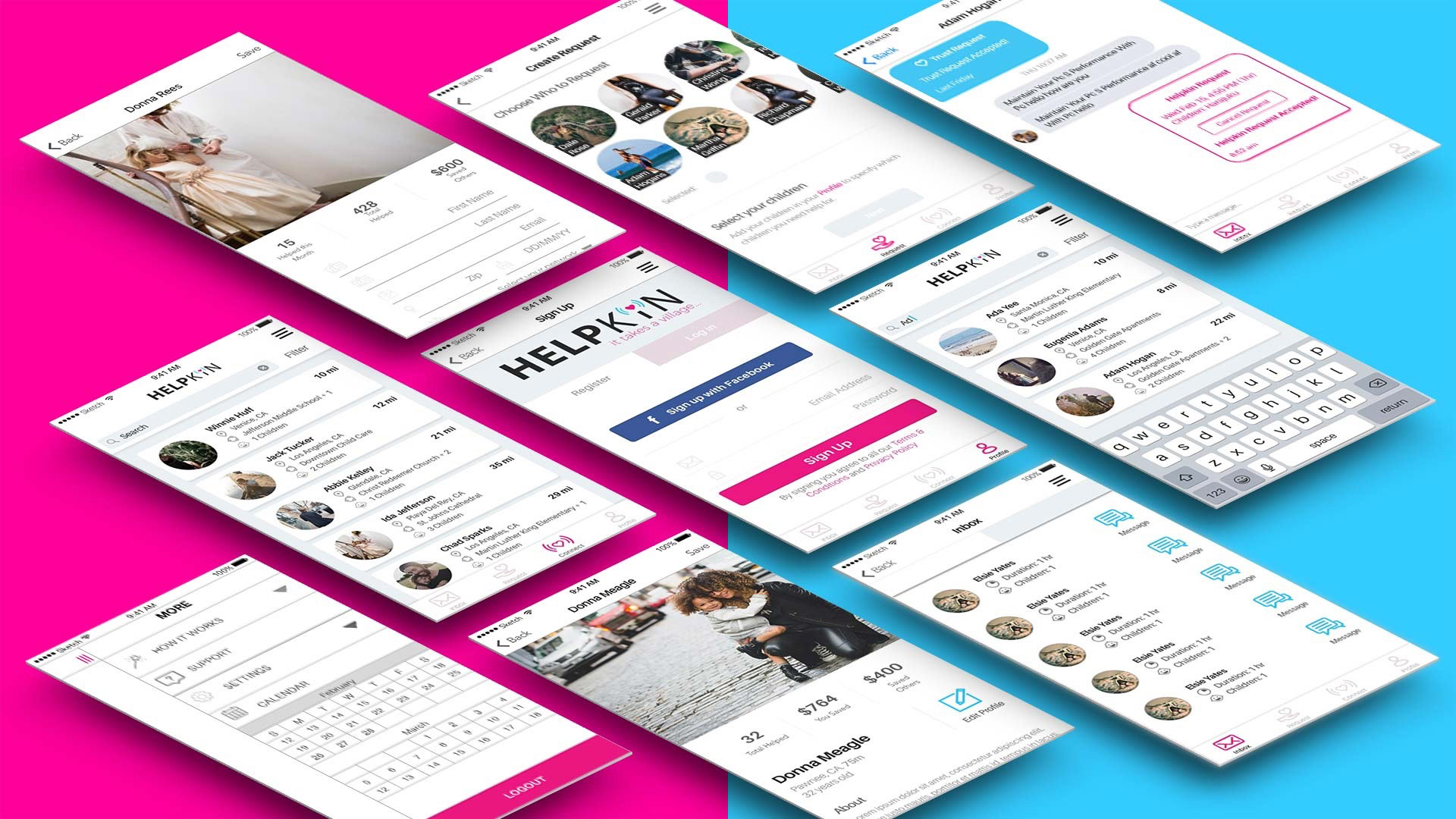 Helpkin is an app for parents to save money on childcare by trading babysitting duties with people they trust, like date night swaps and last minute help for free, instead of paying for a babysitter. Helpkin won first place in front of the investor-panel judged startup accelerator Founder Institute LA. 

Getting people to use the app.
Update appeal (to target market)
Optimizing/aligning functionality and user flow
App functionality bugs (see bug doc)
Defining clear terminology (example: trade & help)
Spotlight community appeal (shift focus from economic to social support)
User test and card sort to determine UI Redesign
User testing results to determine flow
Get as many users to download and use the app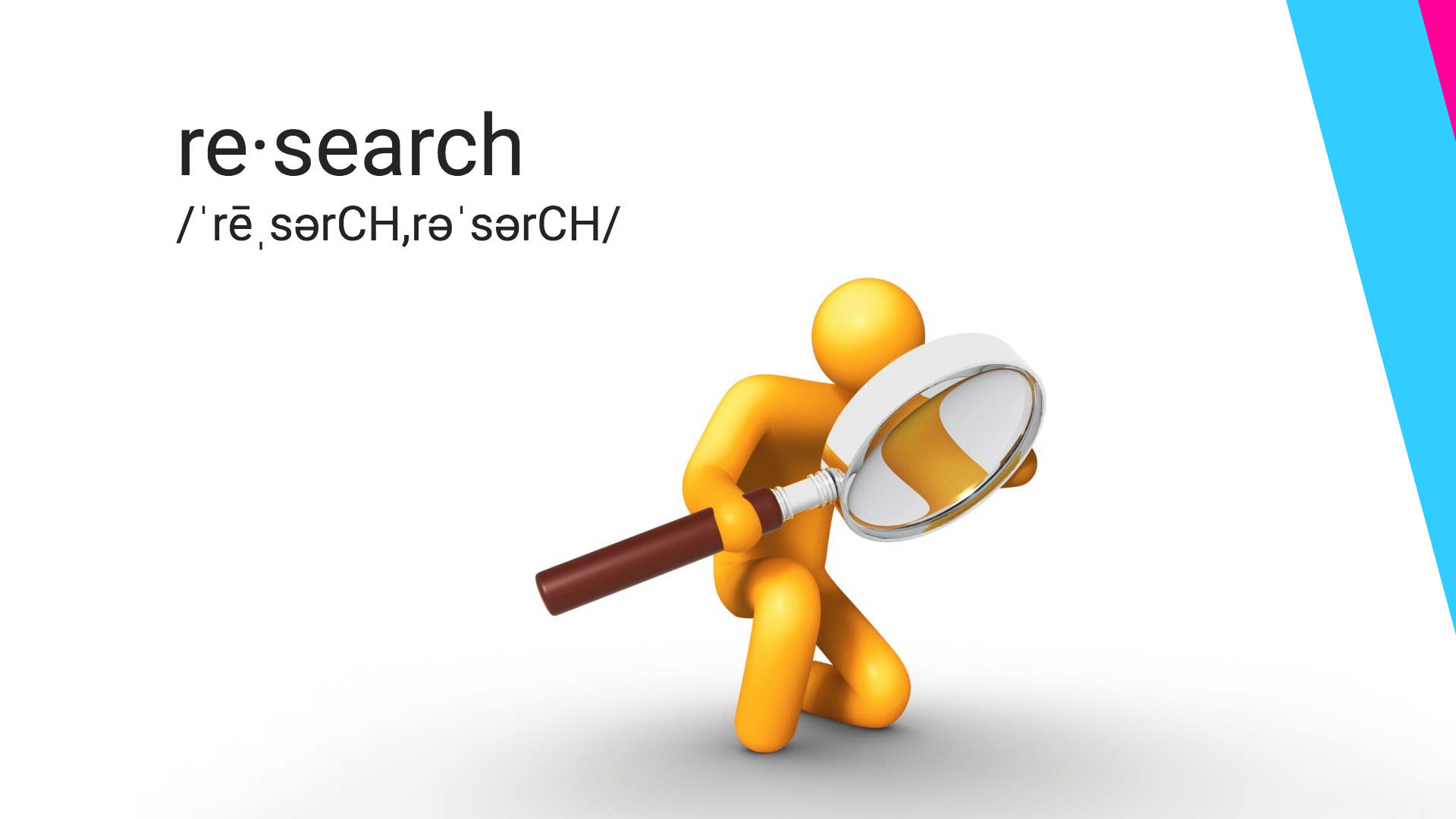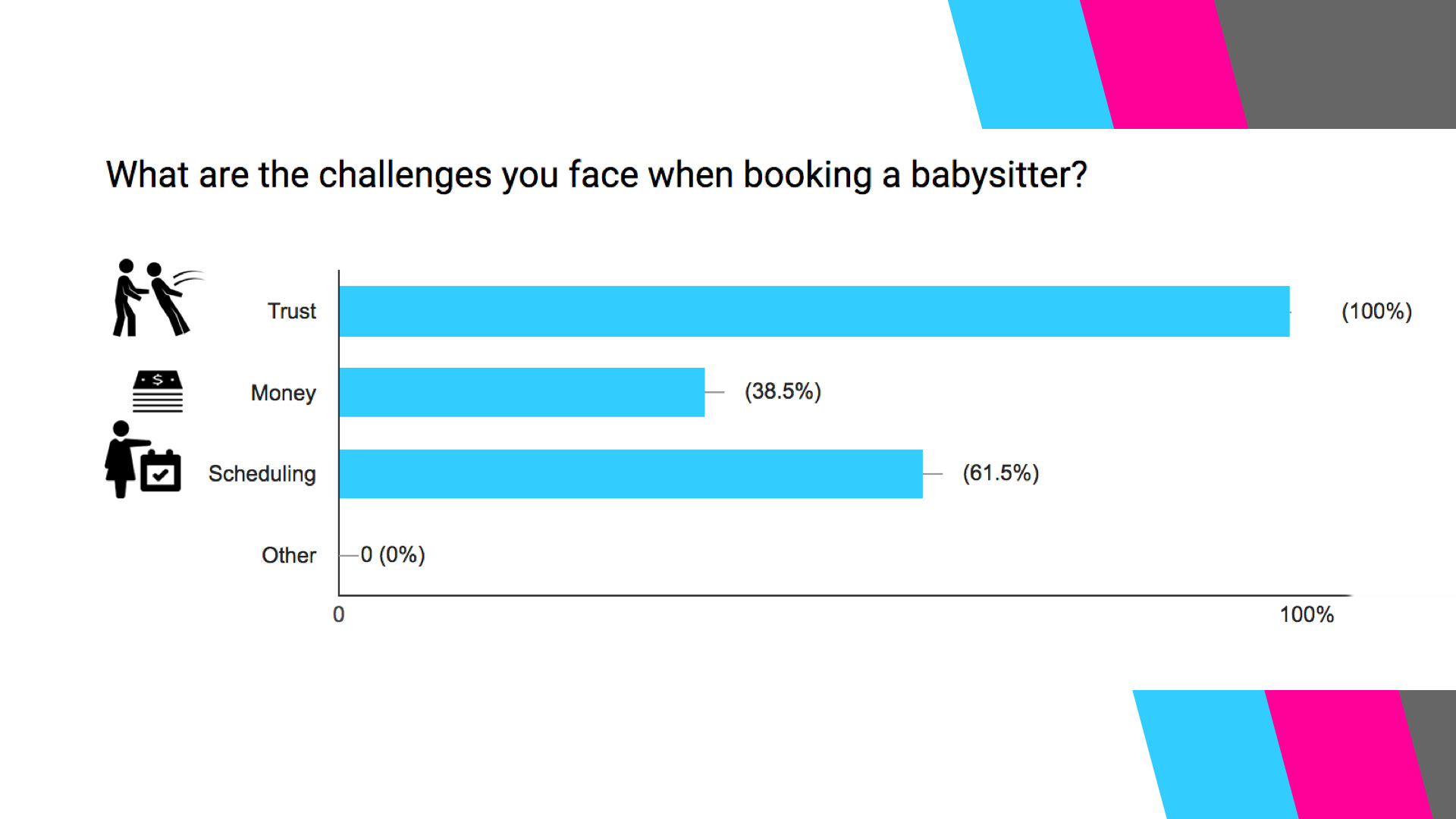 According to a USDA study from 2011 to 2015, the estimated cost of raising a child from birth to the age of 17 is $233,610.
16% of the total cost to raise a child goes towards child care and education, which comes to $37,377 total or $2,198 per year.
But through surveys and interviews, research showed us that money is not the deciding factor when it comes to matters of their children.


The most important factor is trust.
Understanding user behaviors, needs, and motivations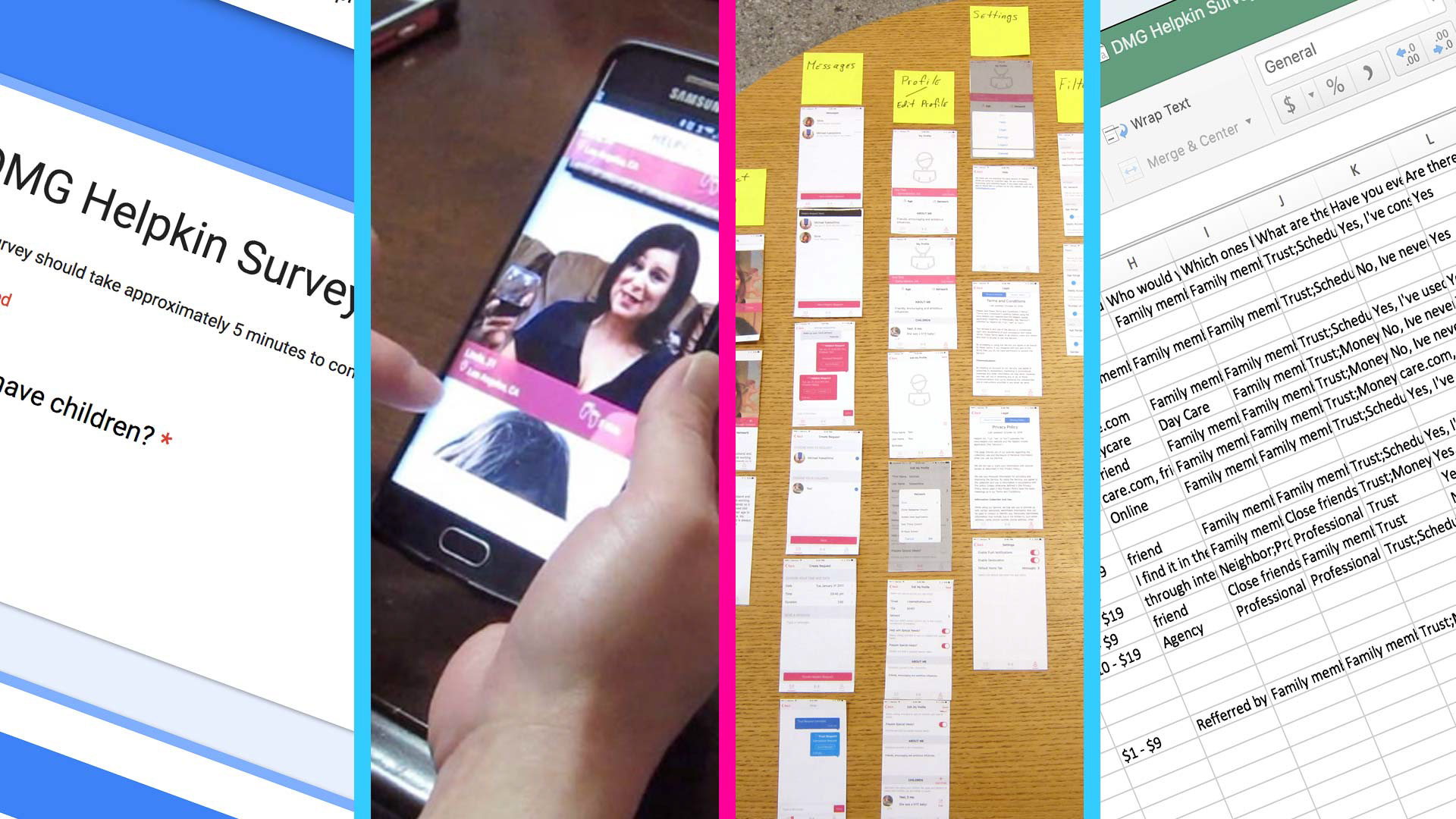 Surveys, User Testing, Screen Flow and Data Synthesis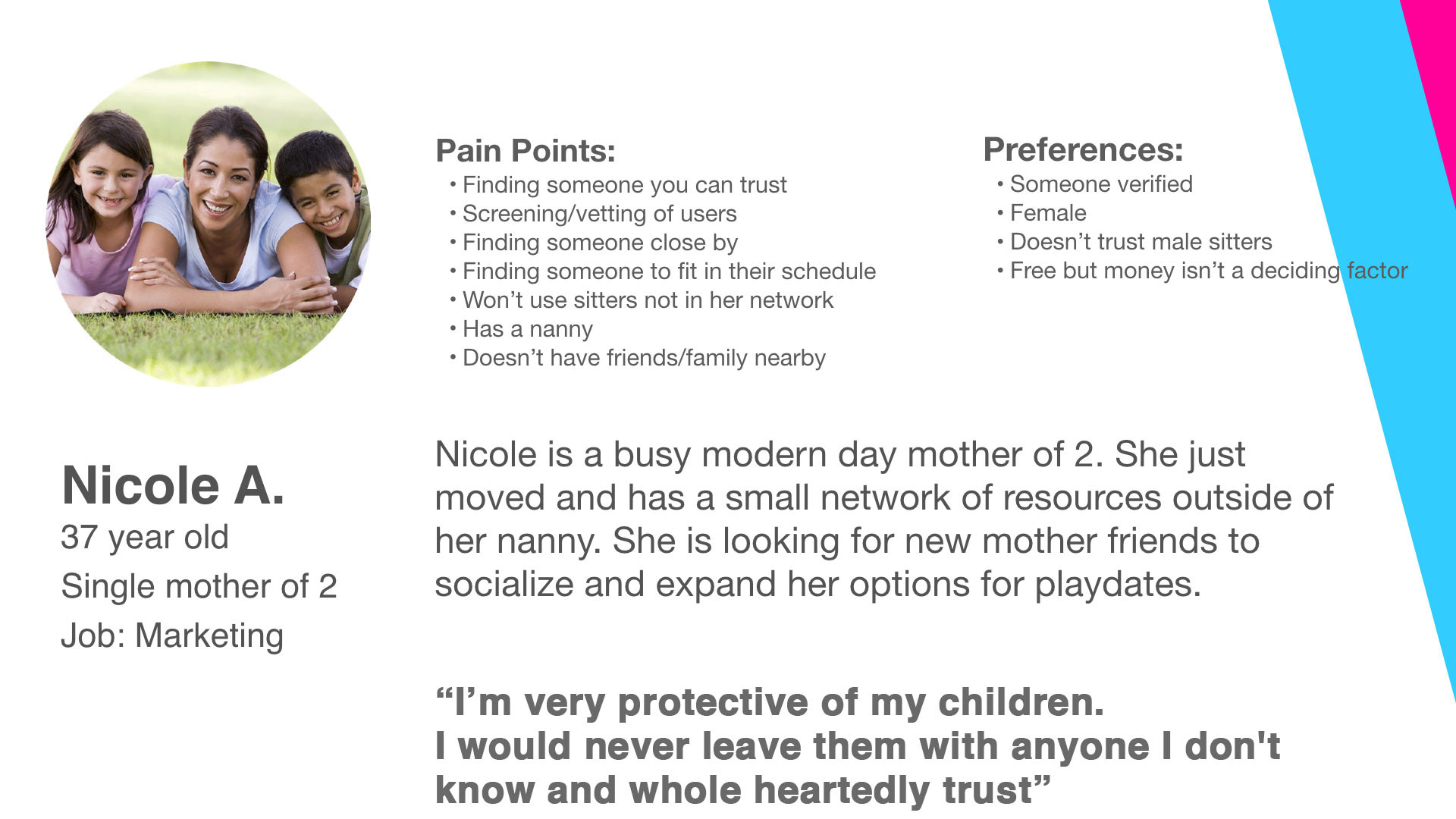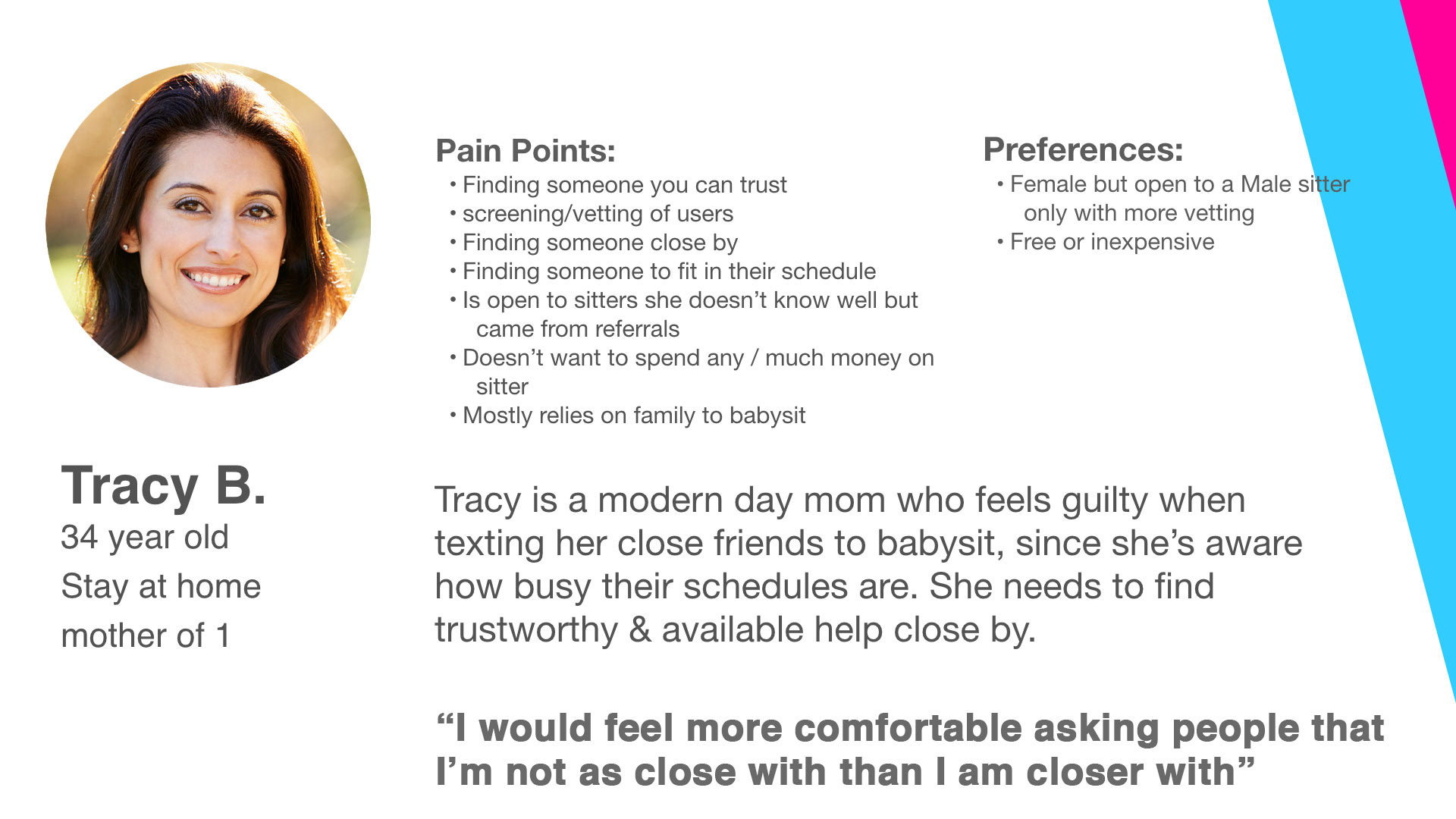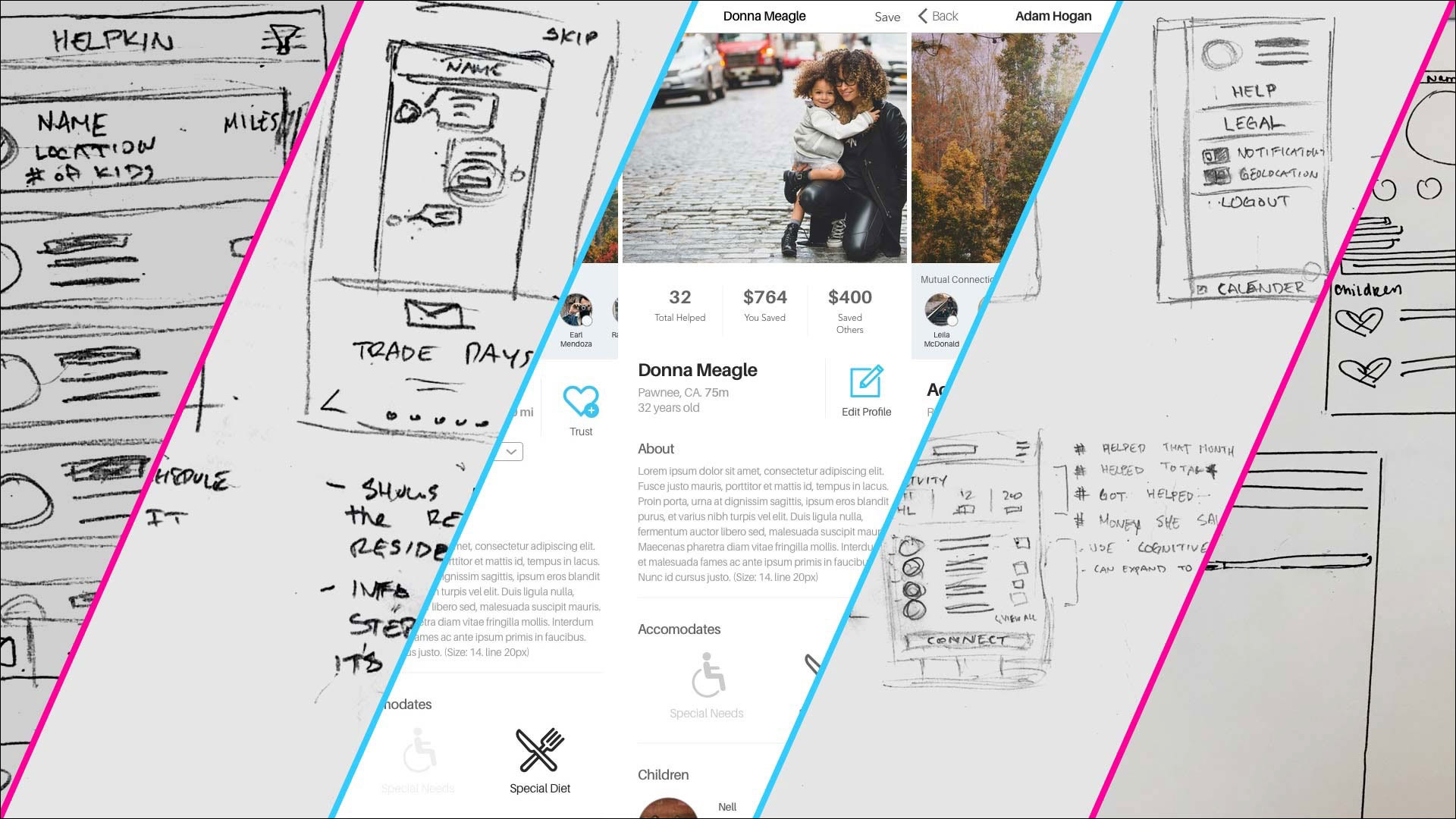 Ideate - Test - Iterate - Repeat
The dating-app style did not build trust for parents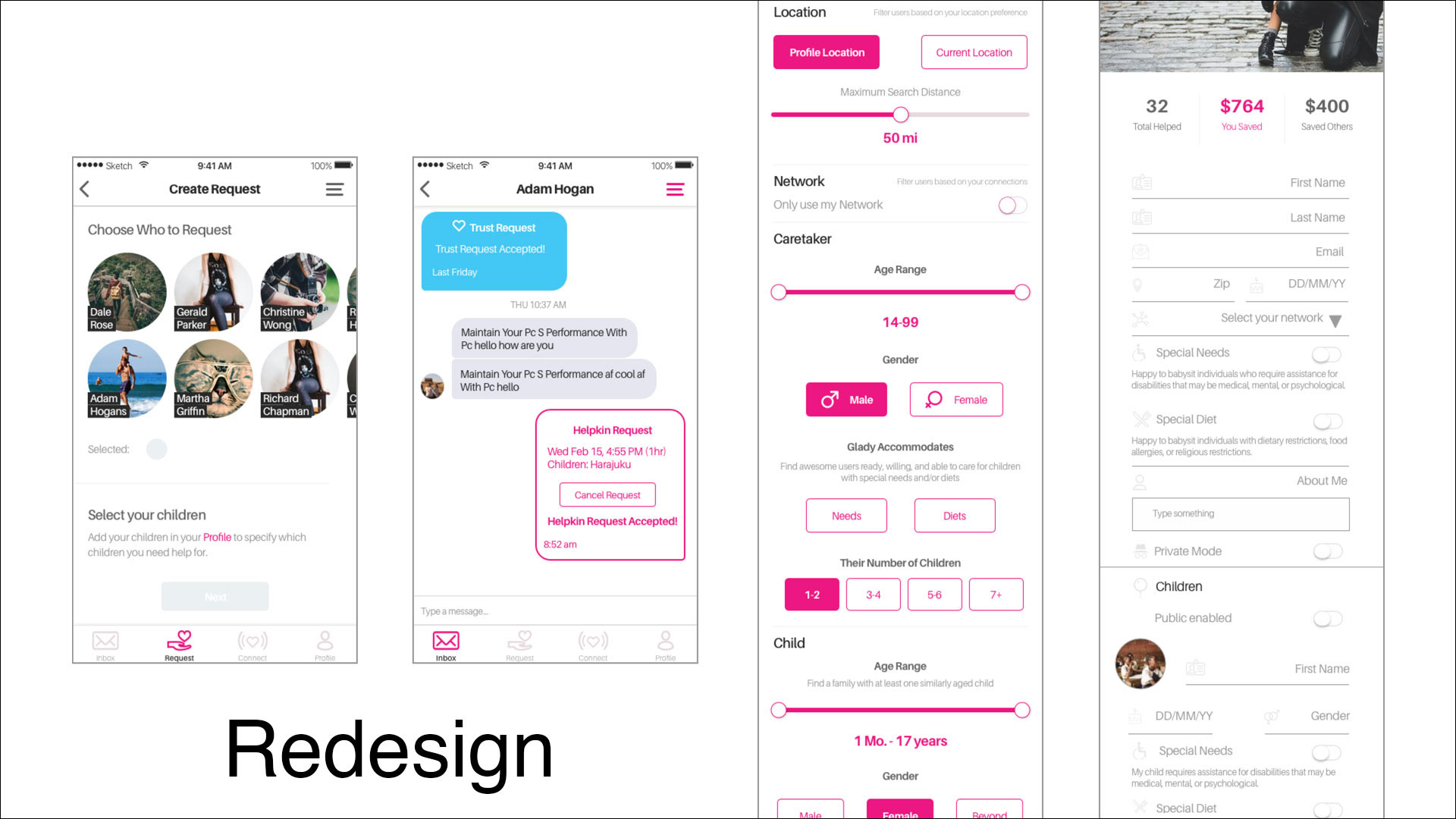 Our redesign focuses on information that will build trust for parents
Distance was addressed by milage, not city.
How they connected were addressed by degrees of separation or mutual institutions, not random people.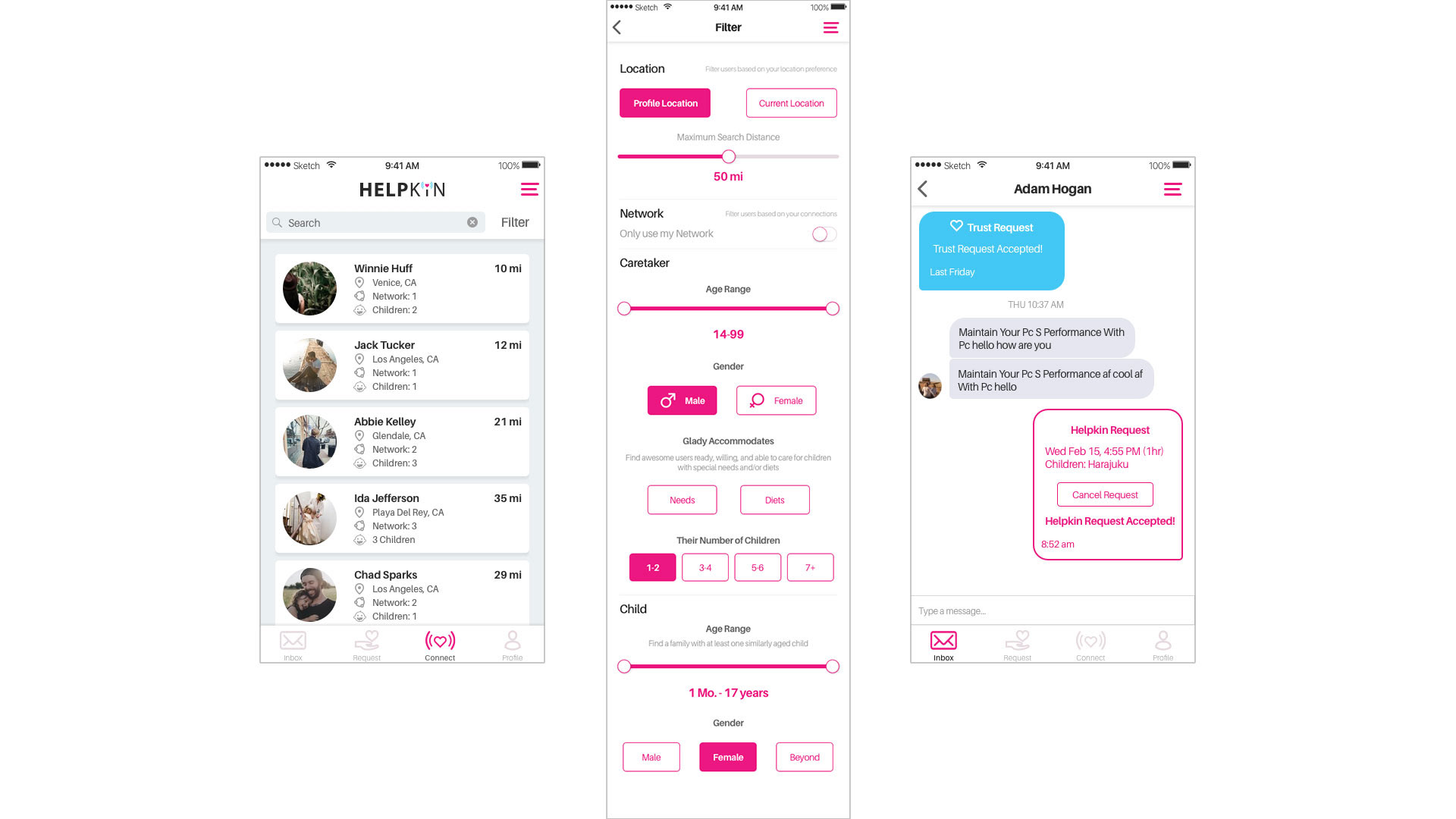 Giving parental control with a Privacy feature to protect children's identity supports building trust.
Also, parents have the option to limit the amount of information shown to the public. If more information is needed, the two parties can communicate via Messages.
Parents can also vet potential sitters by checking the other person's History log. 
Seeing how often a parent has helped others strengthens the users trust in them.